Working with an Architect is a significant investment of time and money. We make the complex process of design and construction transparent, flexible, inspiring, educational, and joyful for our Clients. We lead from initial concept through move-in. We manage and take care of the thousands of decisions needed to complete a building, advocating for beauty and quality the whole way through. We're highly resourced and organized— our Clients can pretty much Google us at any moment and we'll provide the answer.
Each project is a unique creature, but in general our services are:
Before engaging the services of an Architect, the Client must first define the overall problem to be solved. We meet with potential Clients to discuss their wish list and program of needs, an initial budget and schedule, and make sure expectations are grounded in achievable reality. We then prepare a tailored proposal listing out our services, fees and timeline for the project.
Field Measuring & Base Plans
In order for design to begin it's critical to gather good information about what's already there. We thoroughly measure, photograph and document existing conditions, and then prepare accurate base plans and drawings for use during design. This important first step prevents mistakes and additional construction costs down the road.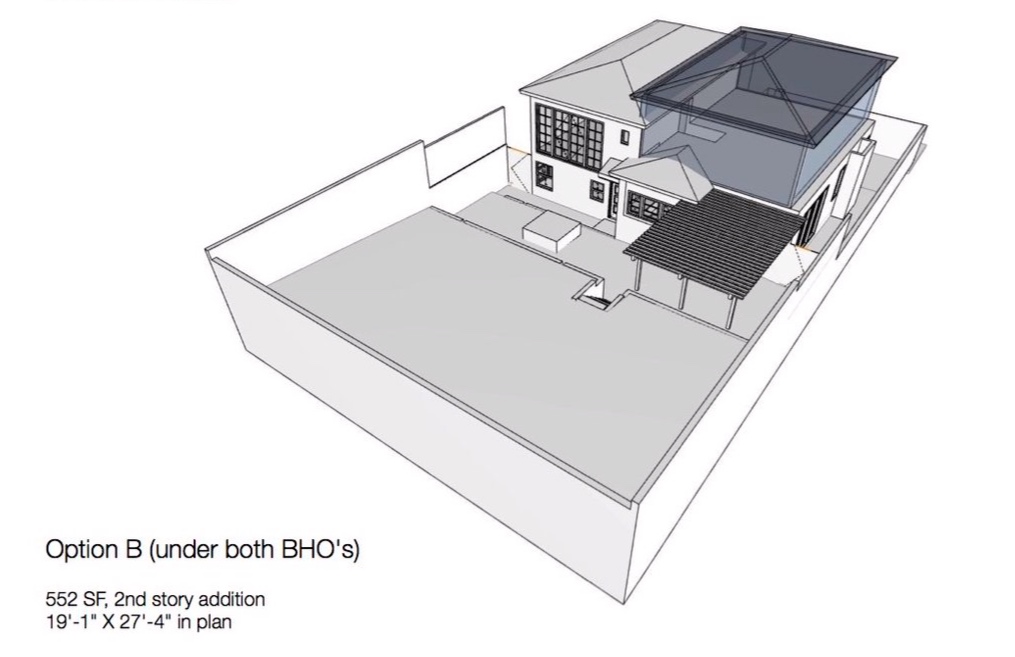 We avoid foreseeable surprises, like applying for a building permit and finding out you can't build what you just spent a lot of time and money on designing. We analyze the property and research the major legal, permitting and construction constraints for the project up front to gauge feasibility of proposed ideas. We map out the approval process including required deliverables so our Clients understand what lies ahead.
We combine art, creativity, invention and knowledge and shape spaces that make people's lives better. We draw inspiration from many sources, sketch out concepts, engage the senses, create a project narrative, propose materials, layout floor plans, develop structure & MEP systems with engineers, define landscape approach and pretty much figure out how everything will work together. We present options to our Clients throughout for their input and approval.
We use sophisticated 3D design and modeling software to study and build our projects virtually. We develop 3D views, walkthroughs and realistic renderings when needed to show our Clients what their spaces will look and feel like.
We hand-select every finish, fixture, fitting, door, window, and piece of hardware that can be seen or touched, inside and out. We curate a cohesive palette of materials that reinforces the overall design ideas in a holistic approach. We vet each material we select for cost, code and construction compatibility within the Client's budget, and assist in purchasing on behalf of the Owner if desired.
We prepare drawing sets and file our own applications for the required entitlements and permits needed to start construction, since we are the best advocate for the Client and the design. We give the cities and agencies we work with exactly what they ask for, and then resolve plan check comments and corrections until the permit is ready to be pulled.
(AKA "plans" or "blueprints"). Our construction drawings are known for their clarity, coordination and beauty. We draw way more detail and instructions than industry standard and map out a complete, vivid picture of our thinking so builders can focus on building instead of figuring out what the design is. This approach greatly reduces confusion, mistakes, and change orders during construction.
We know what our projects and specified materials cost, and manage realistic working budgets with our Clients during design. We recommend General Contractors we have worked with successfully to bid on our final drawing sets, inviting additional bidders from Clients if they like. We make sure GC pricing is comprehensive and reflects the scope of work envisioned. We help our Clients compare multiple bids, and review GC contracts to make sure they include provisions that protect the Clients' interests and ensure quality.
We are old-school and think Architects are still master builders. We work hands-on during the construction phase with contractors, fabricators and craftspeople to deliver exquisitely built architecture. We visit and walk through the site periodically, design and clarify remaining details, review submittals from the builder, resolve construction conflicts and help the Client manage overall project budget, schedule and payments to the GC. We communicate A LOT.
At the end of construction we lead a walk-through with the General Contractor and Client and make sure everything was built according to plans, before the Client makes final payments and closes out the project. We assist with closeout of permits if needed. We say goodbye to the building and to the site, who we had the privilege of knowing and working with for so long, and we celebrate our Clients moving forward into a new phase of life made richer through design.